"Stories of COVID-19: Know Your Enemy"
April 1, 2020 / By admin / No Comments
by Rosanne Mondrone
"So it is said that if you know your enemies and you know yourself you can win a hundred battles without a single loss." The Art of War …Sun Tzu
Walking into Mary Wade today a big banner hangs over the doorway saying "Heroes Work Here." No truer statement has been made in a long time. Fighting Covid-19 is a war. In this war there are many battles to fight. Many of them are not known to those outside the walls of our campus.
Knowing your enemy is the first step in winning the battles, the many battles of war. Fortunately we have strong proactive leadership at Mary Wade that positioned us ahead of the curve. They fight this battle every day, preparing the team and scrutinizing every bit of information possible to prevent the arrival and or spread of this nasty virus.
As the crisis unfolds so do the other battles of Covid-19. Caring for those who are ill and frail is expensive. Funding is limited. Productive service lines that are no longer available during this time and empty beds add tremendous financial strain to the operations of our community. The normal routines are no longer normal. Works days are longer, and overtime is necessary to cover the needs of our residents. There is always need for personal protective equipment; paper goods, toiletries, masks, disinfectants and gloves. The list goes on. Changes in policies and preparations keep the team and the residents safe but demands constant oversight. This all requires funding.
Exhaustion is an enemy. On top of worrying about how we will be able to manage this financially, taking care of residents who are very ill and keeping our other residents calm as we walk around with masks and gowns is challenging. When you take care of patients with cognitive issues such as dementia you don't know what they are thinking and feeling. You don't know what kind of fear they are absorbing. It's hard to explain social distancing. Asking them to wear masks when they walk in the hallways doesn't always work. The team faces special challenges trying to keep their spirits high while keeping them safe. Team members need to rest. They need encouragement, support and understanding. The sacrifices they continually make each and every hour cannot go unaddressed.
Fear is the greatest enemy. Knowing you have a loved one who may be dying while we are required to restrict visitors is terrifying to families. Will they get here in time for them? Will they see them while they can still express their final thoughts? Will they be alone when they pass on? Are we able to give them enough time to be present for their end of life? We don't have crystal balls that tell us these things. Sometimes there are no clear answers but the need to be present is clear.
There are other issues needing attention. Staff members who are missing their families and children because they work on the front line is heart wrenching. A member of our team hasn't seen her children in 3 weeks, she tearfully explains, because she is a direct care giver and wants to make sure they are safe. Her only connection is through Facetime as they are with family members. There is gratitude and sorrow in those decisions as she goes home to an empty house. There will be no Easter or Passover holiday, birthday celebrations or anniversaries for these dedicated front liners anytime soon. Some members of the team have left work and don't want to return because of the fear of getting the virus. The team members left behind evaluate their own sense of security and struggle with decisions they personally make. Others leave work frantic to complete hours of school work their children need to succeed. It is stressful. It is real. It is exhausting.
Today, on top of all the battles they fought, one of the hardest. We watched a loving member of our community die. She didn't have the virus. She passed away because her time was today. This team cries and sits with her lifeless body to let her know they are there, they care, and they will miss her. In spite of all their challenges their spirits of love prevail. In spite of their exhaustion they give a little more. In spite of their fear they continue to care for the needs of our community.
I'm not really sure we know our enemy here. We are learning more and more each day about its power to survive. What I do know is ourselves. I know the strength and determination we have. I know the power we have in this community. I know we will win hundreds of battles and this war because Heroes Work Here at Mary Wade.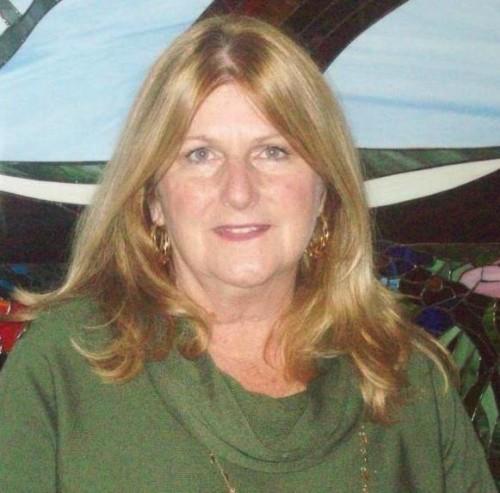 Rosanne Mondrone, Director of Community Relations at Mary Wade