"Moving Forward"
August 17, 2020 / By admin / No Comments
by Rosanne Mondrone
Moving Forward
"Once the storm is over you won't remember how you made it through, how you managed to survive. You won't even be sure, in fact, whether the storm is really over. But one thing is certain. When you come out of the storm you won't be the same person who walked in." Haruki Murakami
We are not the same people we were before the storm but I remember vividly some of the experiences that got us through.  We were full of promise that the New Year would bring in all the blessings we wished for in 2020. We had bright eyes and big dreams and then it arrived like a thief in the night leaving us like deer in the headlights. But our lights did shine and oh so brightly.
We have learned to adapt quickly to new regulations, new ways of giving care and visitation, new staffing needs, new operational needs and new human resource needs. We have collaborated on providing safe transportation and a pop- up pantry that offers supplies of food and cleaning items for our team. We learned that the old way of doing things was no longer an option so we collaborated on providing a safe environment to those under our care. The most vivid memory and one that I will not forget as long as I live is the day we were summoned to meet outside the chapel. The worst part of the storm had past and the chapel door had been closed, nothing more than a vacant room now. The department heads were asked to join Tiffany Burnham, Director of Therapeutic Recreation and her team, who had been working for weeks, to put together a place for us to celebrate and mourn the lives of those we lost. She could barely keep from crying as she opened the door to the chapel. Nothing could have prepared us for what we saw. The room was filled with framed pictures and stories of the beautiful spirits we knew so well. A musical video playing continuously displayed the wonderful memories we shared while they were with us. The raw emotion brought us all to a place of reverence and many wept. In that moment of time, in our silence was the magnitude of what we had gone through and we found solace. We are not the same people we were before the storm.
It's amazing what we have accomplished in a short period of time but we don't know if the storm is over. How do we move forward? Many speak about the "New Norm" and what that looks like. If a safe life right now depends on collaboration and adaptability, then the challenging characteristics of the "New Norm" and our ability to move forward might be personal accountability and discipline. It's easier to be six feet apart and wearing a mask in March when so many were ill and dying and we were driven by fear. We might be wearing a mask for the next several years. Are we up for that challenge? We are all in this together and we need to be. As we get well and feel secure, we cannot become complacent. We do not want to be summoned again to a chapel full of beautiful spirits, taken prematurely by another vicious virus. More is expected of those who care for the frail elderly. With a second wave of COVID- 19 threatening to invade us again by the year's end we must be vigilant in making the best decisions possible as we move forward.
The words of Haruki Murakami speak volumes about the storm we went through, will continue to go through, and need to understand as life unfolds. But what exactly does moving forward look like? The truth might show that we must be accountable to each other. The personal and professional "New Norm" may revolve around: collaboration, adaptability, personal accountability and discipline. For healthcare professionals these attributes must be part of the uniform we wear.
Abraham Lincoln said that "Discipline is choosing between what you want now and what you want most". That may be the "New Norm" of thinking as we move forward into something that looks like life as we knew it.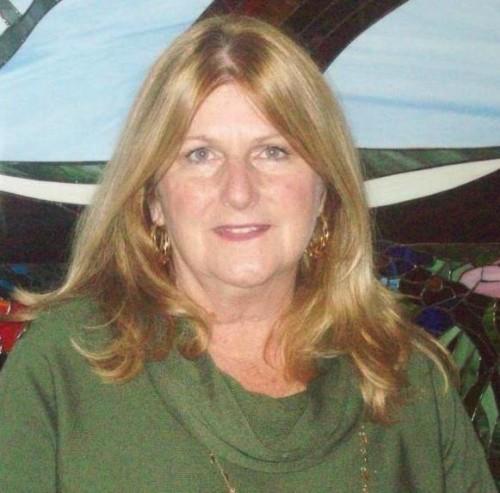 Rosanne Mondrone, Director of Community Relations at Mary Wade