"The Nightmare"
May 1, 2020 / By admin / No Comments
by Rosanne Mondrone
A nightmare: "something such as an experience, situation or object having the monstrous character of a nightmare or producing a feeling of anxiety or terror" Merriam Webster Dictionary.
The nightmare has arrived. We want to wake up but we can't so we struggle with our terror and our fear. We hope this is just a bad dream and someone will pinch us awake, but it isn't. It's a nightmare that is wiping out the Greatest Generation.
Having had the virus myself I am fully understanding of why our frail residents don't recover. In speaking to a colleague recently I said having Covid 19 was like watching dark storm clouds coming towards me. As they approached, I knew it was going to be a bad storm, but I had no idea how bad until they were overhead and I felt like I was engulfed in them. The storm was violent at times and I wasn't sure I'd see the sunlight again for what seemed like a very long time. Once the sunlight came I was left with raw emotions and felt vulnerable and sad. I didn't have that euphoric cleansing feeling of fresh air and birds' chirping. I felt like evil had just paid me a visit.
Grief in itself is another nightmare. There is so much grief now. The news is filled with horrific stories of nursing facilities all over the country that are suffering. We are one of those places, scrambling for supplies, scrambling for staff, scrambling to stay healthy and keep our residents and ourselves alive so the bottom doesn't fall out completely and scrambling from our emotions. For every success we have we have 3 more fall. For every bit of progress we make another frustration arises.
Our team carries their grief in their hearts and souls, but you can see it in their eyes. They can't wear it on their sleeves, they are healers. They are supposed to fix everyone. They are pleasers. They want families to be happy and feel secure that we can take care of their loved one. They want to fix their residents and keep them healthy. Covid 19 is not in their scope of care. It is out of their control. It breathes its own life and death wherever it goes. It's a virus that is void of humanity.
And so families are frantic with grief and sadness. They want answers and security that we can no longer promise them. They want to have an understanding of things we can't understand. The only promise we can make is to be here. To do whatever we can to prevent pain and heartache. We can be here when the heartache arrives. We can pray every day that this horrible virus doesn't visit you or your loved one. We can promise to do whatever it takes within our power to be worthy of your trust and should the worst case scenario happen…. be worthy of your respect.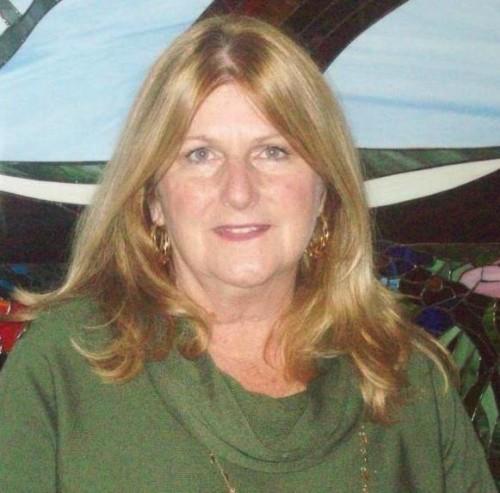 Rosanne Mondrone, Director of Community Relations at Mary Wade